Water Line Upgrade Services
Skokie and Park Ridge Plumber that Offers the Best Water Line Upgrade Options Available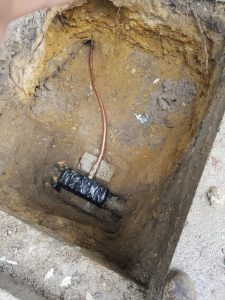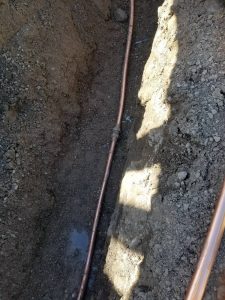 With more than 45 years of plumbing experience behind us, we are able to offer a one-stop solution for all of your plumbing requirements. We serve local properties in and around Skokie, Morton Grove, and Park Ridge. We are proud to provide a combination of great results and excellent customer care. No matter how large or small your plumbing job might be, our award-winning plumbing company can get the job done.
Our services include everything from major residential water line installations all the way through to the fitting of sanitary ware, resolving drainage problems and ensuring damp or flooded basements are a thing of the past. We are able to take on one-off jobs or large-scale projects, including repairs, fresh installations, and remediation. If you're not sure whether we'll be able to help, just give us a call and one of our plumbing specialists will be happy to advise you.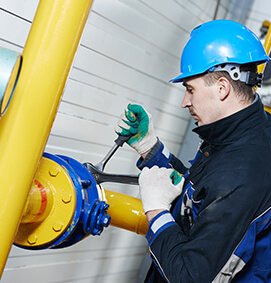 Fully Insured and Bonded Water Line Repair
Our company is licensed and has the appropriate insurance to work on your home safely and reliably. As a family-owned company, we are proud of our reputation for dependable, high-quality work and friendly, professional service. Many of our customers turn to us repeatedly for their plumbing needs, knowing they'll always receive reliable and high-caliber service.
Change Your Park Ridge or Skokie Galvanized Pipes to Copper
In addition to resolving leaks or laying pipework, we also update pipes. Frequently, old-fashioned galvanized pipes can become clogged with rust and otherwise unfit for service. Our team of professional plumbers regularly replaces them with copper pipes, resulting in improved water pressure and a decreased likelihood of problems reoccurring in the future. For a FREE consultation and estimate, or to schedule an appointment, call us at (847) 361-0970 or (847) 477-8667.
Rest Easy By Hiring Our Professional Chicago Plumbers!
Contact our office today at 847-361-0970
to schedule an appointment for comprehensive plumbing repairs, installation or maintenance.
Testimonials
What Our Customers Say
"If I had to describe North Coast in a few words, I'd say "experienced, knowledgeable, responsible, available and creative Niles plumbers." I called North Coast they showed up at my house promptly on time. In addition to examining the issue, they performed an overall evaluation of my house's overall rain control system and suggested a few improvements.My issue was resolved and tested before I could even realize that I had construction going on in my back yard.
I give North Coast Plumbing 5 stars."
Dmitriy– Skokie, IL