Skokie Flood Control & Related Plumbing Services – North Coast Plumbing, Sewer & Drainage
Interior Drain Cleaning and Rodding
Bathrooms are the most common drains in your home that need cleaning; hair, soap and scum build on the walls of your interior pipe drains. In the kitchen the sinks usually get clogged from food and grease build up. Laundry drains can get clogged with lint and dirt from clothes, so routine maintenance is necessary for these drains as well.
Interior Rodding Cleanout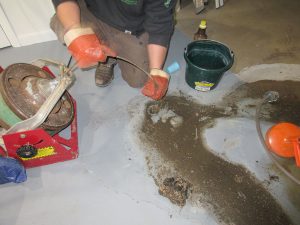 Rodding from an interior cleanout is to be done from a pipe accessed either in the basement or a crawl space. There is typically a four-inch cleanout access located on the sewer stack or possibly on the floor.
Exterior Rodding Cleanout
This should be every homeowner's first investment if the home hasn't recently had an exterior rodding cleanout. An outside access area allows you to rod your sewer with better efficiency than from the inside. Interior access is typically a 4" opening while exterior access is 6". With the larger access space, this allows our plumbing professionals to perform exterior rodding cleanout services with the maximum 6" cutters to thoroughly clear the full circumference of the sewer pipe.
Exterior Jetting Cleanout:
This is exercised when our technician or plumber determines that the sewer is extremely blocked; usually from a slugged up soft blockage or heavy grease build up, so thick that it won't allow water to penetrate and properly drain out.
Exterior Cleanout Extensive Rodding:
This is common for any residents who don't know or understand what tree roots do. Some don't know that routine maintenance is needed to keep proper drain flow. When there is years and years of sewage build up extensive exterior rodding is needed, rather then a regular maintenance call. A 2, 3, 4 and 6-inch cutter will all be used in sequence to gradually cut the roots. You never put a 6-inch cutter into a sewer that has a root infestation because it will never make it through. So you start with a 2-inch cutter then work with a 3-inch cutter, until you finally work your way up to a 6-inch cutter.
Interior Sewer and Plumbing Repairs
We handle these repairs with extreme care so that your home and family remain safe and clean. Our dedicated team of professionals can handle any length of sewer piping that needs to be replaced or repaired.
Exterior Sewer and Plumbing Repair – All Sizes
North Coast Sewer & Drainage is equipped to repair all exterior sewer sizes, including, but not limited to plastic or clay.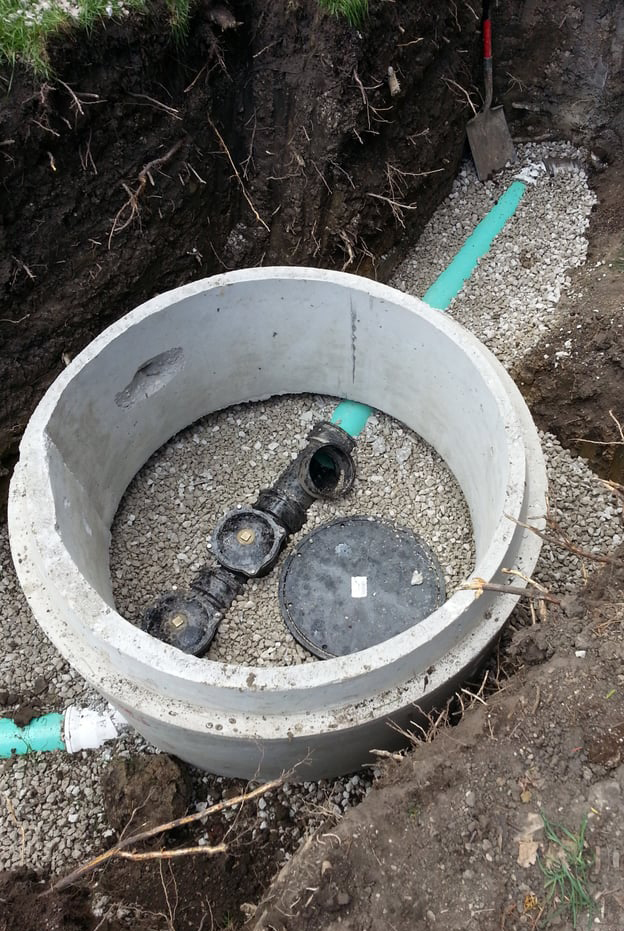 Sewer Excavation and Repair
Street Repair Specialists
North Coast Plumbing, Sewer and Drainage are street repair specialists. Equipped for prompt fast acting repair, one working day is typically all that is needed.
Storm Basin Exterior Installation – All Sizes
This is good for homeowners that develop swamps or large pools of unwanted stagnant water in their yards. We install basins to catch the water and transfer it to a different location, usually the front yard drainage system or we follow the city or village engineers directions/codes.
Flood Control Maintenance
Flood control systems should be inspected and maintenanced yearly. The flood control maintenance process includes cleaning the ejector pit, checking the electrical outlet, opening the 2 backwater valves, greasing them and checking their overall condition. Once complete we will then proceed with rodding out your sewer, once to the house and once to the street.
Skokie Flood Control Systems Installed by Our Flood Control Experts
Our flood control services are second to none. We provide clean, professional, and efficient flood control services. Service areas include Skokie Flood Control, Morton Grove Flood Control, Niles Flood Control & Glenview Flood Control and the surrounding areas.
Bathroom and Kitchen Sink Installation
All makes and brands of faucets and fixtures can be installed. Our interior plumbing professionals provide friendly, safe, and efficient services so that you can have a dependable and aesthetically pleasing bathroom and kitchen.
Sump Pump and Ejector Pump Installation
Sump Pumps are stormwater discharges for residential homes, usually consisting of inch and a half & inch and a quarter piping. Sump pumps of this size don't have a propeller on the bottom of the pump. This means that sump pumps are for stormwater only. An ejector pump is 2 inches and up. It has a grinding propeller on the bottom for grinding human waste and debris such as toilet paper.
Interior Plumbing Services
Water Heater Installation
North Coast installs A. O. Smith brand water heaters, ranging from 40 to 75 gallons. We will also be happy to haul away and properly dispose of any old water heaters free of charge. We strive to provide the best water heater installation services in the Chicagoland area.
Sump Pump and Ejector Pump Cleaning
This is the basic cleaning of your residential pump pits. It is a necessity as dirt and gravel build up over time in most pits; this is usually caused by old deteriorating pits or improperly installed pits. We recommend homeowners change out their sump pumps and ejector pumps every 5 to 7 years. This should be in the household budget. No plumber can predict when a pump will stop working.
Rest Easy By Hiring Our Professional Chicago Plumbers!
Contact our office today at 847-361-0970
to schedule an appointment for comprehensive plumbing repairs, installation or maintenance.
Testimonials
What Our Customers Say
"If I had to describe North Coast in a few words, I'd say "experienced, knowledgeable, responsible, available and creative Niles plumbers." I called North Coast they showed up at my house promptly on time. In addition to examining the issue, they performed an overall evaluation of my house's overall rain control system and suggested a few improvements.My issue was resolved and tested before I could even realize that I had construction going on in my back yard.
I give North Coast Plumbing 5 stars."
Dmitriy– Skokie, IL